Campus Management
About Us
Campus Berlin-Buch GmbH is developing the international campus together with the research institutions as an innovative and sustainable science and technology location. With its reputation, the campus is the heart of Berlin-Buch, a location of future innovation.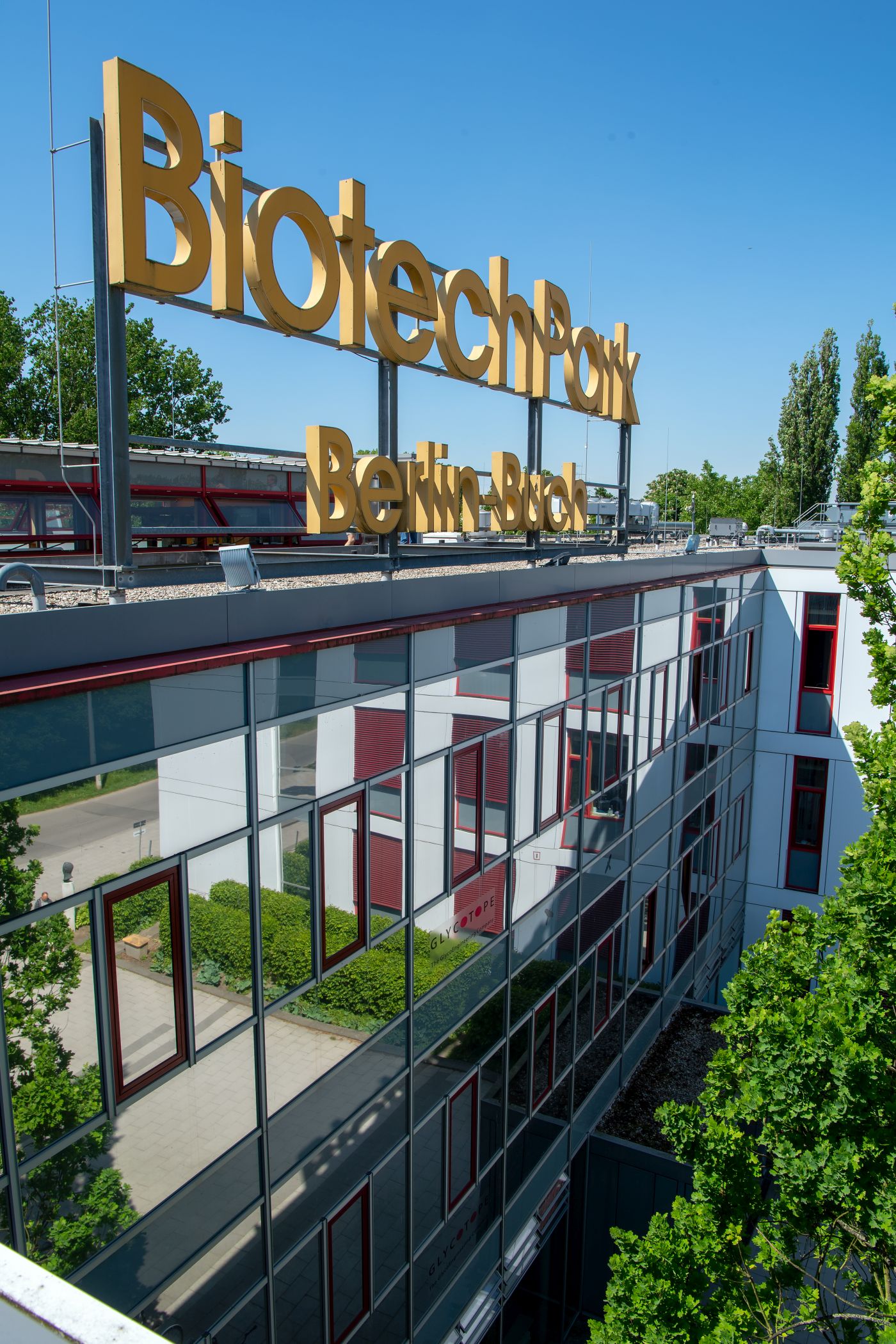 The BiotechPark Berlin-Buch is most important pillar of the company. Founded in 1995, it is an integral part of the campus. Assisting and supporting the settlement of biotech companies – from start-ups to mature enterprises – comprise the key tasks of Campus Berlin-Buch GmbH. It is currently building the new BerlinBioCube incubator center.
On behalf of the campus community, Campus Berlin-Buch GmbH operates a state-of-the-art, secure and efficient communication and information system with services and support, ensures comprehensive facility management, and organizes and coordinates the technical operation of the campus infrastructure and maintenance of the green areas. The highly popular Life Science Learning Lab, which is well-known throughout Germany as a life science education institution, promotes young talent, offers professional qualification courses as well as courses and activities for the general public.
Since 2011, Campus Berlin-Buch GmbH has also been coordinating activities that affect the development of the entire Buch location. Until 2014, this was supported by an economic development project within the framework of the Pankow District Alliance for Economic Affairs and Labor (BBWA): "Development of the Berlin-Buch health region as an integral location for knowledge-based healthcare industry". The aim is to optimize the framework conditions for the development of the Berlin-Buch health region and to develop it into a leading science, industry and health cluster of Berlin, underscoring the city's focus on health. Another goal is to increase the attractiveness of the location for further company settlements.
As an economically independent, non-profit company with a public mandate, Campus Berlin-Buch GmbH is a neutral and intermediary partner. It serves as the interface to basic research, clinical research, companies, administration, policymakers in government and the general public and is engaged in competence networks as well as support and service networks on a regional and international level.
The shareholders of Campus Berlin-Buch GmbH are the State of Berlin (50.1 %), the Max Delbrück Center for Molecular Medicine in the Helmholtz Association (MDC) (29.9 %), and the Berlin Research Network for the Leibniz-Forschungsinstitut für Molekulare Pharmakologie (FMP) (20 %).